Right-to-Life Laws Punish as Hell Could Only Dream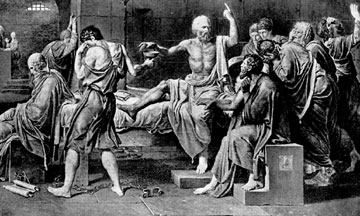 The Final Exit Network "is the only organization that educates individuals that are suffering, either with terminal illness long term untreatable pain, and provides a compassionate presence at their bedside," said Julia Hanway, who had come to New Orleans to make a presentation at NOSHA's October meeting. Most would agree with little argument that is a noble calling.
Part of the "education" she refers to, however, is counseling the individual on humane ways to end suffering by terminating the patient's life, which, most states prohibit through archaic religious-based laws. Leaders and activists in the Final Exit Network (FEN) have paid the price for following their conviction and dedication to their humane mission. In 2009, Thomas Goodwin, former president of FEN, and Deems Egbert, the medical director of the then Georgia-based organization, along with two others, were arrested and charged under Georgia's assisted suicide law in the death of John Celmers. At the time, FEN only accessible method for assisting the patient's life was through asphyxiation, using helium and plastic "exit hoods". All charges were dropped when the Georgia Supreme Court found the state law prohibiting assisted suicide in violation of the free speech provision of the First Amendment. Things did not go so well for FEN in a Minnesota case involving decedent Doreen Dunn, however. In 2015, FEN was convicted for violating Minnesota's assisted suicide statute and was order to pay a fine of $30,000 and reimburse the family $3,000 for funeral expenses. In December, 2016, a Minnesota appeals court refused to reverse the decision, and the case awaits a review before that state's Supreme Court, and if the case is not taken there, it is also to be considered for a hearing at the U.S. Supreme Court.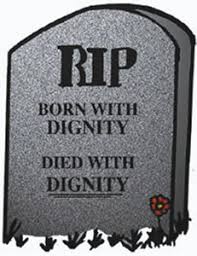 Much of the legal challenge is based on the language of "advising and encouraging" the patient, resulting in the free speech defense being used in these cases; another, can lead to an even more varied interpretation of "suicide", or, as FEN calls it, "self-deliverance."
It would seem that the ultimate goal of the Final Exit Network would—indeed, should— be the end of the need of itself, or any other organizations providing the same service. Oregon was the first to adopt a Death with Dignity Act, followed by Washington, Vermont, California, Colorado, and the District of Columbia. The laws, also categorized as physician-assisted dying and aid-in-dying laws, provide that physicians may provide pharmaceutical options for ending life to patients with prognoses of death within 6 months. The Canadian Supreme Court recently "threw out" existing laws, said Hanway, and deemed that under their national healthcare system, doctors "must provide for your wishes in dying." Still, many states refuse to recognize the inhumanity of forcing people to go through the suffering of pain or the anxiety of waiting on the inevitable and cling to punishing laws based solely on Biblical and Koranic ethics. (While euthanasia and assisted-suicide are prohibited in the Islamic faith, turning off life support systems is permissible in hopeless cases.)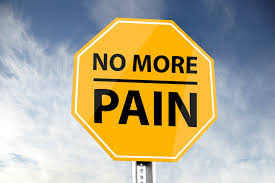 There is a certain irony of that goal of eventual self-extinction by the Final Exit Network and its current function of providing counseling and—usually—assistance to those in dire need of escaping traumatic pain and grief through "self-deliverance." But given the current conservative climate in many statehouses, the goal may yet remain in faraway territory for a while longer. In the meantime, families, loved ones, and lone individuals alike need to take precautions for any and all eventualities regarding end-of-life issues, including preparing a Living Will, stipulate a Do Not Resuscitate (DNR) clause, and generally become educated on the options and support groups available for guidance on those issues. Bookmark websites like www.finalexitnetwork.org , The Conversation Project www.theconversationproject.org , and National Healthcare Decisions Day www.nhdd.org. Support efforts to dismantle laws restricting the individual's freedom of choice on life and death matters. And support and encourage groups like the Final Exit Network to continue their challenge to cruel laws, including their acts of civil disobedience of disregarding and breaking the law. Without these test cases to the criminal statute, the faraway land of sane and rational laws could be a hopeless destination.
October 31, 2017
Reporting: Marty Bankson