You Can Help Right An Injustice – The Brandon Woodruff Case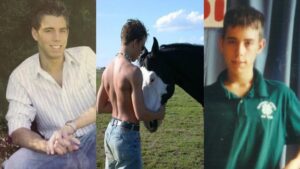 Recently NOSHA members had the rare opportunity to screen a documentary (seen for the first time outside of Texas) and show support for a young man who appears to have been wrongfully imprisoned for a crime he didn't commit: Texas Justice: Brandon Woodruff.
This film takes a hard-hitting look at the case of a 19-year-old college kid who was accused of, tried, and convicted of the execution style murder of both of his parents. The Innocence Project of Texas is helping with his case.
NOSHA board member William Gautreaux was able to bring this film to a standing room only crowd at the Zeitgeist Arts Theater on July 7th along with the filmmakers, Richard Ray and Scott Poggensee who discussed their process towards getting this completed and into future film festivals and streaming services.
You can find out more and make a donation towards this project at these links:
MORE INFO – https://freebrandon.org/
DONATE – https://www.indiegogo.com/projects/documentary-highlighting-the-brandon-woodruff-case#/
FACEBOOK – https://www.facebook.com/FreeBrandon
PODCAST – https://americanjusticepodcast.com/
YOUTUBE – Brandon Woodruff's Message to His Supporters
PETITION – https://www.change.org/BrandonWoodruff