Looking for NOSHA volunteers — Sign up today!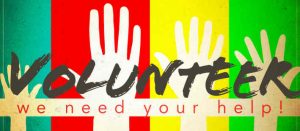 After a busy year or so, it's time to re-energize the NOSHA committees. First, we should thank those who have been active in our community projects and various other activities! We would not have been as successful without those of you who are dependable and real supporters of NOSHA. Your interests translated into rewarding events that many people have enjoyed!
We've had quite a year! We had excellent participation in activities like the Second Harvest Food Bank and Save Our Cemeteries. And who can forget our tabling at the State Capitol bringing awareness to non-believers in June. It was a good first effort and we'll be sure to do it again during the spring legislative session in 2016.
Second, because people move on to other things, schedules change and there might be some people who would like to get involved, we are looking forward to knowing who is out there who might like to lend a hand. Our committees are as follows:
Community Projects
Darwin Day 2016
Special Events (Solstice parties, members-only activities, etc.,)
Legislative "Watch Dogs" (Monitor important bills and encourage action)
Krewe of the Evangelical Pastafarians 2016
And we're open to suggestions if someone has a particular interest they would like to pursue. Please help NOSHA stay strong in our community by giving a little time to something worthwhile.