Who Even Gets This?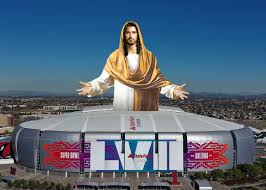 Chances are you have seen at least one of the "HeGetsUs" campaign ads on television or YouTube, or even on a billboard, since reportedly 120 Americans have been reached by the campaign since it kicked off in March last year. According to its website, "There are billboards, a 13-stop college football tailgate tour, and a remarkable internet presence that spans far beyond YouTube, branching into the modern public squares of Meta, Snapchat, Reddit, and Instagram with plans to expand into TikTok and more." Supposedly 20,000 churches have signed on to offer volunteers to staff chatrooms for the inquisitive, and a toll free text line to offer the texter prayers and/or words of encouragement.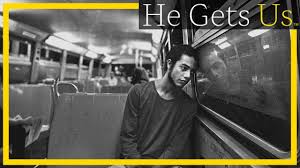 And, ah yes, the Super Bowl. where fans of the big game will get a double dose of messages, possibly wedged between a spot for Budweiser and a sales pitch for an OAB treatment. But, wherever, the two spots have cost its parent The Servant Foundation, d.b.a.The Signatry, $20 million, which is 20 percent of their first annual budget of $100 million.. The decision makers at the foundation figured If you are going to blow a sizable sum all at once, the Super Bowl would be the place, given its mega-viewership.
The commercials are somber-toned, cinema vérité-like black-and-white messages with woke-ish(1) themes featuring diverse actors with modern day tribulations. The purpose of the ad campaign is to reintroduce Jesus to those not particularly religious, "devoted to redeeming the brand of Christianity's savior," focusing primarily on the youthful Gen Z/post-millennial demographic.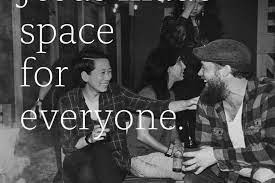 To be sure, one hundred million bucks is not chump change, but compared with the one billion the suits at the foundation have proposed investing in the project over the next three years, it wanes in comparison. And given the foundation's past performance—its revenue increased from $1.4M in 2015 to $405M in 2020—proposing such lofty goals is not beyond feasibility. According to an advertising exec, that kind of budget is comparable to those of major brands and corporations like Kroger. Common sense might indicate to a reasonable person that this amount cannot all, or even mostly be coming from a groundswell of individual mom-and-pop contributions. Unfortunately, there is no shortage of devout, deep-pocketed fundamentalist Christian donors that could and are helping with this media blitz.
One of the more widely known is the Green family, founders of the Hobby Lobby empire of nearly a thousand stores throughout the country, and the principals in the Burwell v. Hobby Lobby Stores, Inc., the U.S. Supreme Court case that challenged and won the part of the Affordable Care Act that required employers that offered health insurance to include birth control in its coverage of women; and more recently, plunked down north of $500 million(2) to build the Museum of the Bible in Washington, D.C. In November of last year, family patriarch David Green acknowledged that his family was indeed a "supporter" of the ad campaign during an interview with Glenn Beck. (To skip the litany of Christian persecution that begins the interview, fast forward to 3:50).
While The Signatry Foundation and its contributors are exercising their First Amendment right of freedom of speech, and their financial books are likely clean as a whistle, at the heart of this campaign is a cruel hoax, an unprecedented bait-and-switch fraud. A contemporary pied piper in the form of a down-to-earth, understanding, empathizing, rebranded savior of mankind weaves the psychological manipulation of its Madison Avenue creators to convince its target audience that it "gets" him as well: this is not my Daddy's Jesus; Dude is pretty cool.
No, he's not, really, least not Dude's religion as interpreted by the Green family and the Signatry Foundation. The commercials were produced by Bill McKendry, who also worked on advertising for Focus on the Family and The Alliance Defending Freedom, the latter an SPLC designated LGBTQ hate-speech group to which The Signatry granted $19 million in 2019, and wrote the model legislation for the Mississippi anti-abortion law in Dobbs v. Jackson Womens' Health that was tied to the overturning of Roe v. Wade. Eight million dollars went to Answers in Genesis, the parent ministry of the Creation Museum. And the Green clan's religious right-wing zealotry is notorious for its hiring practices and championing a number of Christian nationalist causes. By law, both the Greens' donations and the foundation's grants and gifts are tax write-offs, so there is that added incentive to keep it up. A prospective convert to this new phony portrayal of these folks' true beliefs could be a young teen struggling with their sexual identity, struggling to be accepted by her parents or included with her peer group, or a young woman facing the trauma of contending with an unplanned pregnancy and raising a child. The Jesus of their church tells you he gets you, but, sorry, sex is determined by how God has physically equipped you; and sorry, that child is a gift of God, and your choice over your body does not include terminating a pregnancy. The pre-conversion stress now becomes existential, and life threatening for the conflicted and emotionally fragmented individual.
Green and company are witnessing the continuing decline of Christianity and its influence on modern day America, and are oblivious to the reasons for it and at their wits' end about ways to reverse or even slow down the trend. Today's youth are sufficiently immersed in the media of the digital age, and as a group are as intelligent as any in sensing disingenuousness in the messaging they are subjected to daily. As the first one hundred million dollars spent so far paled in comparison to the one billion proposed for this campaign, that amount too will prove paltry for its intended purpose of re-Christianizing America. Hint: in the long run, good works are more effective persuaders than proselytizing and propaganda. That money could do a lot of good spent on improving real world problems.
Marty Bankson, Ed.
The Humanist Advocate
February 11, 2023
**********************************
(1)Captions from several episodes: Jesus called huddles too…. .Jesus confronted racism with love….Jesus was sick of hypocrisy, too…..Jesus was a refugee….. Jesus was Fed Up with Politics, too…..Jesus made space for everyone.
(2) I don't know if this figure counts the money son Steve Green paid for black market historical artifacts that had to be returned to the governments of Iraq and Egypt; or the money paid for papyrus scraps of the Dead Sea Scrolls which later turned out to be forgeries
Some material was taken from Religion News Service via Christianity Today; the information about The Signatry Foundation's finances is from religiondispatches.org.