The New Orleans Secular Humanist Association is dedicated to raising the awareness of people of the Gulf Coast region to the ideals and values of secular humanism.
What is Humanism?
Humanists reject superstitious beliefs. Instead, we can make sense of the world using reason, experience and shared values. We can make the best of life by creating meaning and purpose for ourselves, and choosing to take responsibility for our actions.
It is important to act morally towards others, not because of a divine imperative, but because people have inherent dignity. We have only one life, it is our responsibility to make it a good life, and to live it well.
Please see the NOSHA Calendar for all scheduled events.
December 11 @ 6:30 pm

-

8:30 pm

at Rosedale Branch Library

Learn more about the Secular Student Alliance from Ryan Bell! Bell is a former Seventh-day Adventist pastor who became an atheist after spending a "year without God" as an experiment. He has publicly spoken about his experiences before, during, and after this year, and he wrote about it in his blog "Year Without God" (later hosted by Patheos). He is a regular contributor at "The Huffington Post" and, in August 2015, launched a new blog and podcast "Life ...

January 7, 2019 @ 6:30 pm

-

8:30 pm

at Hoshun

Dine With The Deniers to start the new year off right! We haven't been to Hoshun in quite a few years, so we're starting off fresh for 2019. This restaurant is popular for Asian-fusion cuisine and sushi in a sleek, modern space and an extensive menu. View the menu here — http://www.hoshunrestaurant.com/menu.html *** Please update your RSVP if your plans change. It's very helpful for us to know how many folks are coming, not just for the restaurant seating, but

January 19, 2019 @ 12:00 pm

-

4:00 pm

at Duncan Plaza in front of City Hall

The annual Women's March is being held again on our third Saturday program, so we will dedicate our day to supporting equality and social justice for women's rights which reflects our values as secular humanists. Can't walk very long distances? Don't worry! You don't have to be in the march if you aren't feeling up to it. You can bring a festival chair or find a soft place to sit in the park area to take in the sights and
---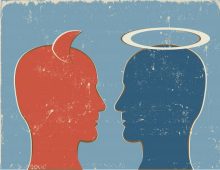 the moral compass in society is far less determined by religion than ever before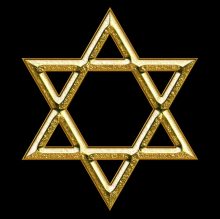 It can be natural for an non-theist to experience fleeting hints, or even weightier thoughts relating to some personal responsibility or even guilt after events of murderous brutality at places of religious worship such as the latest at the Tree of Life Synagogue in Pittsburgh, Pennsylvania. After all, we are organized around the idea that religions are regressive superstitions and have proved to be not very good fulfilling the role as a fundamental principle for directing the activity of improving…
It's easy to get the impression (especially for those of us in the secular humanist community) that the long-term trend of dwindling congregations in mainline Protestant churches is being compensated by increasing attendance in evangelical Protestant churches. If not matched person for person, at least as notable in the increasing volume coming from the arrogant snake-oil-selling leaders. Historically, fundamentalist evangelicals began to assert themselves into the cultural wars and political debate in the early 1970s, mostly coming from a reaction…
---