Officers and Board of Directors
Klasson has been active in the New Orleans Secular Humanist Association since 2005 and has been the current board president since 2013. She has a B.A. in journalism and public relations and has worked in magazine editing, book publishing and advertising. She also leads a volunteer scuba diving team at the Audubon Aquarium and served on the national board for the National Organization for Women from 2012-2016. She enjoys her sweet cats, photography, good food, creative cocktails, New Orleans culture and is an avid film lover. The separation of church and state, legislative action and equality are several of the issues she has brought to the organization in an effort to encourage non-believers to get involved in public policy and knowledge of government.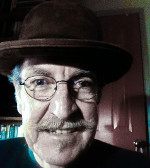 Marty Bankson – Vice President
Semi-retired decorating and construction trades contractor, Bankson joined NOSHA in the spring of 2012. He has an Associate of Arts degree from Wharton County Junior College (Texas), and attended University of Texas, Austin until 1969. He adopted a skeptical mindset early, which was re-energized on witnessing the increasing politicization of fundamentalist Christianity and Islam. Current member of the 'All-American' groups ACLU, American Humanist Association, and Americans United for Separation of Church and State. Previous volunteer at the New Orleans Jazz and Heritage Festival and Foundation. Reporter for the Humanist Advocate newsletter and contributor to the NOSHA Blog.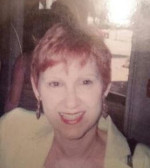 Joyce Kisner – Treasurer
I was born many years ago in New Bedford, MA, grew up attending Hebrew school, was Bat Mitzvahed and confirmed in the synagogue and didn't question much. In the mid 70's I landed in Louisiana after moving here with my ex-husband. Then, in the mid 90's I divorced and moved from Metairie to New Orleans (when I learned that Metairie is not really New Orleans and, after thinking I hated living here for all those years, that I actually love this area). Anyway, being on my own and then meeting and hanging out with (and now married to) Dave Thomas is when I truly began to "evolve", and understand more fully that I am a secular humanist. After retiring as an Executive Assistant in 2015, I've been doing lots of volunteering including trapping feral cats, (to get them spayed/neutered - wow, there are hundreds of ferals just in New Orleans alone!), administrative work for the Lower 9th Homeownership Association, auction assistance for various fundraising projects, and progressive political group involvement. There's more volunteering on the horizon as well. Retirement is exhausting and exciting!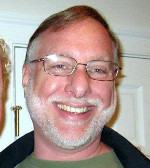 Jim Dugan – Secretary
Born in Philadelphia, Dugan lived in California for 20 years working as a Silicon Valley computer geek. He got bored with that and decided to go back to school. He has received his PhD in Anthropology from Tulane University and is a Learning Technologies Developer at Loyola University. His side interests include social conflicts between modernity and tradition, including how they manifest in the Creation-Evolution debate and censorship attempts in the present-day U.S.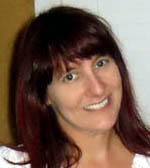 Beth Deitch has a PhD in Industrial/Organizational Psychology from Tulane University and has retired as a professor in the Department of Management at the University of New Orleans. Her main areas of research were workplace discrimination and employee well-being. She's involved in a wide variety of local organizations, including Mardi Gras krewes, charitable endeavors, and political organizations. Hobbies include graphic design and reading as much as possible about everything (but especially physics, politics, social psychology, identity, and cognition).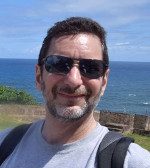 Pearl is a computer consultant for New Orleans area small businesses. He has a B.S. in Biology and has worked as a zookeeper in the Audubon and Houston zoos. He has been an outspoken atheist and staunch state/church separationist for over 30 years. He is a long-time member of Americans United for the Separation of Church and State and the National Center for Science Education, and is an active volunteer in the community. Pearl's numerous side interests include music and history.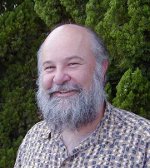 Dave Schultz
Dave is an Associate Professor of Biology at Nicholls State University. He received a Ph.D. from the Department of Ecology and Evolutionary Biology at the University of Michigan. His areas of research interest and expertise are in fish ecology and evolutionary biology. Dave was a founding member of NOSHA and has served as NOSHA's Vice-President, website manager and membership coordinator for many years. He is also the faculty advisor to the Secular Student Alliance at Nicholls State University.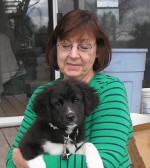 Connie Schultz
I received a Bachelor of General Studies degree from UNO after some earlier education at the University of Houston and the University of Kansas. I am now retired after 22+ years with the Louisiana Office of Public Health STD/HIV Program, initially as an HIV natural history case investigator and then as a field epidemiologist. A native Texan, I also lived in Kansas before moving to Metairie, LA in 1987. I'm also a mom of a terrific son and grandmother of two beautiful little girls. After retirement a couple of years ago, I married my long-time best friend and sweetheart, and fellow NOSHA member, Dave Schultz. We live in Thibodaux with three cats and a dog. Somewhere in my early twenties, I had an epiphany about religion when I realized from studying just a little anthropology and world geography, that all the world's religions couldn't individually be right, but rather none of them were. It didn't take much more rational thought and study to realize that the whole concept of gods, or for that matter, anything supernatural, was poppycock, and that science and reason answer most of life's questions. As a founding member of NOSHA, I am committed to helping NOSHA bring science and reason to the greater New Orleans region.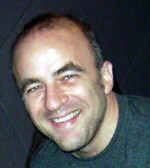 William Gautreaux
Gautreaux teaches all levels of high school French at Riverdale High School in Jefferson Parish. He especially enjoys teaching students in Levels 1 through 5 in the International Baccalaureate Program. He holds a Certificate of Education Specialist and Master's degrees in French literature and in Curriculum and Instruction, all from LSU in Baton Rouge. Gautreaux enjoys playing piano, his dog Lily, travel, learning languages, walks in the park, reading, the French Quarter, singing with the New Orleans Opera for the past 19 years, and conjugating irregular French verbs in the imperfective subjunctive mood. He discovered NOSHA in 2008 and was ecstatic to discover other non-believers like him.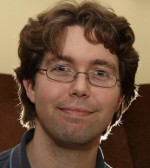 Chris Baudot
Baudot works as a photographer in New Orleans, and is a graduate of Southeastern Louisiana University with a degree in Fine Art. "As a young child I have always been interested in religion from across the world. As I studied theology on an academic level I began to gravitate to a more humanist and secular way of thought. After joining Meetup, I found the NOSHA group and have not looked back."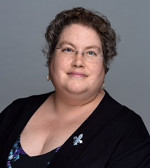 Anne McKinley
Anne McKinley, a native New Orleanian, graduated from Benjamin Franklin high school, the University of Texas at Austin, Plan II Honors, and the University of Rochester with degrees in History. She has worked as a grants writer since 2000, working with Federal, State, and local grants. She enjoys telling terrible puns.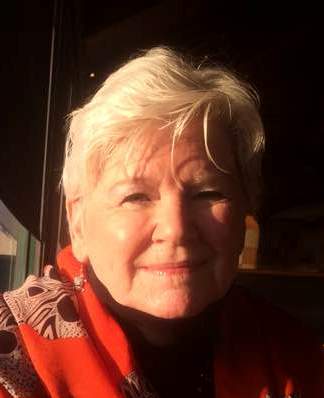 Audrey Coulter
I was born in Montreal, Quebec, Canada, and all my schooling was in the same Catholic convent school from grades one to eleven. I spent the 60's working in ski and summer resorts and also thumbing around Europe and Israel. I started university in 1970 at the age of 28 and after seven universities, 25 years, and 248 credits I finally graduated with a Masters in Education and then a Masters in Intercultural Relations. I have been a Unitarian since I was 19 and gradually over the years have identified as an Atheist. I retired as the Administrator for the Dept. of Psychiatry at Beth Israel Deaconess Medical Center in Boston, MA. I presently volunteer at the Southern Food & Beverage Museum every Monday as the front desk reception and gift shop. If you attend various festivals around town you will probably see me pouring beer. I have four children (three living in New Orleans) and nearly four grandchildren.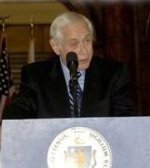 In MemoriamHarry Greenberger (1927-2017) – Co-founder and Past President
C.P.A., B.A. in Administration. M.A. in Psychology. He has served on Boards or held office in: N.O. chapter of LA CPAs; French Quarter Business Assn.; Alliance for Good Government; Business & Professional Toastmaster Club; Alliance for Affordable Energy; LA Retailers Assn; Greater N.O. Casino Development Assn. Elected President of NOSHA for 15 years. He has been the host of NOA-TV "New Orleans Humanist Perspective" for 15 years. He has addressed local Unitarian churches; Godless American March on Washington; City-wide "Remembrance, Renewal Rebirth", a Katrina anniversary event.